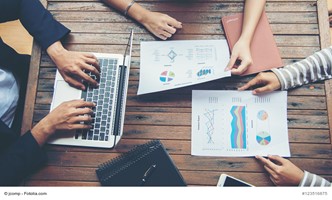 Buying a house can be simple, particularly for those who craft a blueprint before they embark on the property buying journey. Now, let's take a look at three tips to help you craft an effective homebuying blueprint.
1. Analyze the Housing Market
The housing market varies in cities and towns across the United States. However, if you analyze the local real estate sector closely, you can map out a successful property buying journey.
Assess the prices of recently sold residences and find out how long these homes were available before they sold. That way, you can determine whether a buyer's or seller's market is in place.
Remember, the more housing market data you review, the more equipped you'll be to understand the current state of the local housing sector. And if you allocate time and resources to analyze housing market data, you can gain the insights you need to make informed decisions throughout the property buying cycle.
2. Establish Homebuying Criteria
Create a list of homebuying criteria – you'll be glad you did. Because once you know what you want to find in your dream home, you can narrow your house search.
As you put together homebuying criteria, think about where you want to reside too. This will enable you to hone your home search to preferred cities and towns.
Don't forget to consider your short- and long-term plans as you craft your homebuying criteria as well. For instance, if your goal is to work in the city, you may want to focus on houses in or near the city itself. On the other hand, if you plan to start a family soon, you may want to explore residences near the top schools in your area.
3. Collaborate with a Real Estate Agent
If you're unsure about how to craft a homebuying blueprint, there is no need to worry. Real estate agents are available nationwide, and these housing market professionals can help you put together a homebuying plan.
A real estate agent is a housing market expert who is happy to teach you everything you need to know about buying a residence. He or she also will respond to any of your homebuying concerns and questions.
In addition, a real estate agent will act as a guide along the homebuying journey. He or she first will learn about your homebuying criteria and goals and help you put together a property buying plan. Next, a real estate agent will help you search for your dream residence and set up property showings. And once you discover a house you want to buy, a real estate agent will help you submit a competitive offer to purchase this home.
For those who want to achieve the optimal results during the property buying journey, it generally is a good idea to create a homebuying blueprint. By using the aforementioned tips, you can craft a homebuying blueprint so you can achieve your desired homebuying results.