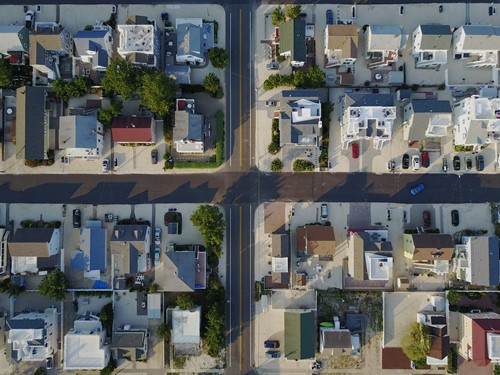 Photo by Alex D'Alessio on Unsplash

Purchasing a foreclosure property is a great opportunity to own a home at an extremely affordable price. While many people successfully buy foreclosed homes and are happy with their decision, before making this large financial commitment, it's a good idea to understand what you might be walking into—before you buy.
Homeowner Left Home in Disrepair
In many foreclosure situations, a home is left in poor condition. If the homeowner couldn't keep up on their mortgage payments, there is a high probability they've neglected general upkeep and maintenance too. Common problems associated with foreclosed properties include:
Improvements made on the cheap and not up to code.
Garbage or other forms of waste strewn about the home.
Odors from rotting food left in an unplugged refrigerator.
Termites, rodents or other pests scurrying about.
Mold conditions due to leaky roofs, burst pipes or drippy plumbing.
Appliances or fixtures intentionally damaged.
If a home needs significant repairs, even if they're well-priced, it still might be a poor investment.
Vandalism has Occurred
When a home is left empty for a prolonged period of time, unfortunately, vandals or squatters sometimes identify these homes and enter them illegally. Problems to consider include:
Broken windows, doors and other areas of the home.
Graffiti on the interior and exterior of the house.
Evidence of drug activity or unsanitary waste left behind.
Stolen items including fixtures, appliances, copper piping or other items deemed to be of value.
Added up, these types of events might negate any savings you'd get on a foreclosed price.
Expensive to Make the Home Habitable
Even if no disrepair or vandalism is present and the home looks to be a good investment, it's a smart financial strategy to tally up the general costs of any repairs and cleaning needed to see if these expenses outweigh any savings.
For instance, if a prolonged leaky roof created a serious mold situation or structural problems, you could be talking about thousands of dollars for the cleanup and repair alone. Any major repairs necessary to get the home up to living conditions may not be worth the investment, especially when you add in other minor repairs or desired cosmetic work.
Difficulties with Lenders
In foreclosed homes, lenders sometimes won't want to give a mortgage to borrowers looking to purchase what they deem as a risky property. They'll look at appraisals and, if it falls below the purchase price, they may deny you a mortgage. You also might encounter problems with the bank (or lender) currently in possession of the house.
Always do your homework. Understanding the pitfalls associated with buying a foreclosed home will help you to make an educated decision. Hire a qualified inspector to carefully comb through the home and talk to neighbors about the house's history. Once you gather solid information, you can better determine if purchasing a foreclosure is a smart investment.