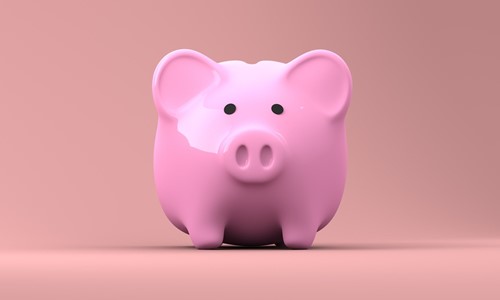 Everyone talks about preparing financially to purchase and own a home. However, it's not always exactly clear how to prepare. Rather than get overwhelmed by details, there are some basic things you can start with in order to get your finances ready for home ownership. Here we will go over the best ways to prepare.
Take Care of Your Credit Score
Unfortunately, there is no quick cure for a low credit score. It's based on a lot of long-term factors like bill payment history and age of your credit accounts, so it's difficult to boost your score short term. However, the more you prepare for buying a home, the better—and creating and maintaining good credit habits will help you in the long run. The first thing you can do is sign up for a free credit monitoring service so you are aware of your starting point. You can also identify any errors that might count against you so that you can dispute them. Some other things you can do are:
Hold off on opening any new credit cards or loans to avoid "hard inquiries" on your credit

Set up auto-payment with any recurring bills to avoid late payments

Don't completely close any old accounts, even if you don't use them anymore
These are just the basics and while they are general best practices, only consider them in your own credit situation. For detailed financial advice, always consult a professional.
Start Saving for a Down Payment
The down payment on a new home is the largest upfront expense to prepare for. The size of the down payment will depend on the terms of the mortgage you choose, as well as the purchase price of the home. However, most experts recommend aiming for 20% of the price on the home. While the amount you need in the end might be lower, consider the advantages of saving more than not enough. Some simple strategies for saving up for this expense include automatic deposits into savings and redirecting funds you would normally contribute to a retirement fund. Everybody is different, and it's important to consider the details of your particular financial situation. Hiring a financial advisor who can create a customized savings plan is a great idea for getting the most savings possible.
Look Into First-Time Homebuyer Assistance Programs
Among the myriad loan options available for homebuyers, there are some programs that exist specifically to help first-time homebuyers. There are various forms of financial assistance available, including special mortgages with low interest rates or tax credits. You can usually find these types of programs available through state governments. Take some time to research whether your state offers any financial help in buying your first home — it might surprise you how many opportunities are available.
The financial aspect of buying your first home is complicated and so is saving for it. However, if you follow these general best practices, you'll be creating a solid foundation for yourself and your financial future.