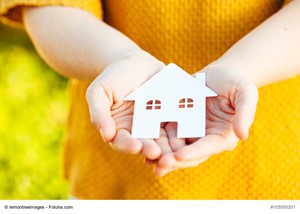 If you plan to buy a home in the upcoming days, weeks or months, it often pays to learn about the real estate market. By doing so, you can understand various best practices for purchasing a house and streamline the homebuying process.
Ultimately, there are several best practices for buying a house, and these include:
1. Become a Homebuying Expert
What differentiates a buyer's market from a seller's market? How do you submit an offer on a house? And what should you expect during a home inspection? These are just some of the questions that you'll need to consider to become a homebuying expert.
As a homebuying expert, you'll be better equipped than others to plan a successful homebuying journey.
Typically, a homebuying expert asks lots of questions and devotes the necessary time and resources to learn about the housing market. This individual also is open to expert homebuying advice and recommendations and will do whatever it takes to discover the right house, at the right price, regardless of the real estate market's conditions.
2. Get a Home Loan
For those who plan to buy a house, it helps to save money in advance. That way, you can shop for a house and have sufficient funds available for a sizable down payment.
Furthermore, you should start searching for a home loan as soon as possible. Because the sooner that you secure a home loan, the sooner that you can kick off a home search with a budget in hand.
To obtain a home loan, you should meet with several banks and credit unions. These lenders will evaluate your credit history, income and other financial factors and make a home loan offer.
After you accept a home loan offer, you can officially start your home search. And if you find a home that you'd like to buy, you can submit an offer without having to scramble to get a home loan at the last possible moment.
3. Collaborate with a Real Estate Agent
When it comes to buying a home, hiring a real estate agent is essential. In fact, a real estate agent will provide plenty of support throughout the homebuying journey, ensuring that you can discover your dream house without delay.
A real estate agent first will learn about your homebuying goals. Then, this housing market professional can help you narrow your home search.
In addition, a real estate agent will set up home showings, submit home offers on your behalf and keep you up to date on homebuying negotiations. Perhaps best of all, if you ever have homebuying concerns or questions, a real estate agent is happy to respond to them at any time.
Buying a home can be a quick, seamless process, particularly for those who work with a real estate agent. Reach out to a local real estate agent today, and you can move one step closer to making your homeownership dreams come true.