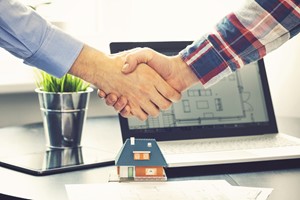 Selling your home can be stressful, particularly when the time arrives to negotiate with a homebuyer.
You'll want to ensure that both you and a homebuyer can find common ground during a negotiation. By doing so, both parties will be satisfied with the end results.
In some instances, however, a homebuyer may submit an offer for your residence that fails to meet your expectations. If this happens, you may need to submit a counterproposal to ensure you're able to agree to home selling terms that fulfill your needs.
Submitting a counteroffer can be tricky, particularly for a home seller who is looking to complete a home sale as quickly as possible. Fortunately, we're here to help you take the guesswork out of countering a homebuyer's offer.
Here are three tips to help you streamline the process of submitting a counterproposal to a homebuyer.
1. Consider Both Parties' Perspectives
Ultimately, a home selling agreement should meet the needs of a homebuyer and a home seller. As such, you'll want to consider both parties' perspectives before you submit a counterproposal and ensure that your counteroffer is fair to everyone involved.
Does a home selling agreement ensure that you will receive fair value for your home? And does this pact guarantee a homebuyer will receive fair value from his or her purchase as well? Consider both sides of a home selling agreement, and by doing so, you'll be better equipped to agree to terms that work well for both you and a homebuyer.
2. Try Not to Get Emotional
If you feel like a homebuyer submits an offer that is below your initial expectations, try not to get emotional. Instead, take a step back from the home selling process and consider all of your options before you proceed.
For home sellers, it often is easy to let stress and anxiety get the best of you, particularly during high-pressure negotiations with a homebuyer. Conversely, if you take a deep breath and review all of your options after you receive a homebuyer's offer, you can avoid making any rash decisions.
Remember, a homebuyer's first offer may not be his or her best offer for your residence. And if you submit a counterproposal, you can show a homebuyer that you are willing to work with him or her to reach a fair agreement.
3. Get Advice from Your Real Estate Agent
Your real estate agent can guide you along the home selling journey and will help you determine if you should accept, decline or counter a homebuyer's proposal. This professional also serves as a liaison between you and a homebuyer, which means your real estate agent can share your concerns about a homebuyer's offer directly with this individual.
With a trusted real estate agent at your disposal, you should have no trouble reviewing a home offer and submitting a counterproposal if necessary. In addition, your real estate agent is happy to provide tips and suggestions throughout the home selling process, ensuring you can maximize the value of your residence.
Take advantage of the aforementioned tips, and you can move one step closer to selling your home.