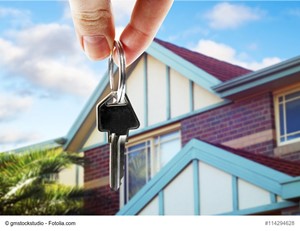 The amount of time it takes to find the perfect residence varies from buyer to buyer. In some instances, a buyer may fall in love with the first residence that he or she views in person. Or, in other cases, a buyer may need to attend several home showings and open house events before he or she finds the right residence.
It ultimately may take more than a single day to find your dream residence. Lucky for you, we are here to help you streamline your quest for your dream house and ensure you can find the right home faster than ever before.
Now, let's take a look at three tips to help you accelerate your search for your ideal house.
1. Create a List of Homebuying Criteria
You know you want to buy a home as quickly as possible. With a list of homebuying criteria at your disposal, you'll be better equipped than ever before to discover a house that suits you perfectly.
Think about where you'd like to reside and the features you want in your dream house. Then, you can narrow your house search and move one step closer to finding a residence that matches or exceeds your expectations.
2. Get Your Finances in Order
Pre-approval for a mortgage can make a world of difference, particularly for a buyer who wants to speed up his or her home search. If you learn about all of your mortgage options, you can select a mortgage that complements your finances and enter the real estate market with a mortgage in hand.
Many banks and credit unions employ friendly, knowledgeable mortgage specialists. By meeting with various financial institutions, you can learn about a broad array of mortgage options. Plus, you can receive comprehensive insights into fixed and adjustable-rate mortgages and make an informed mortgage selection.
3. Collaborate with a Real Estate Agent
For those who want to quickly and effortlessly find their dream residence, it may be beneficial to collaborate with a real estate agent. In fact, a real estate agent can help a homebuyer remove the guesswork commonly associated with searching for a residence.
A real estate agent understands what it takes to discover a great residence at a budget-friendly price. First, he or she will meet with you and learn about your homebuying goals. A real estate agent then will put together a personalized homebuying strategy. Next, a real estate agent will help you put your homebuying strategy into action. And when you discover your dream residence, a real estate agent will help you submit a competitive offer to purchase this house.
As you get ready to conduct a house search, you may want to hire a real estate agent soon. If you have an expert real estate agent at your side, you can get the help you need to find your dream house. Best of all, a real estate agent will go the extra mile to ensure you can seamlessly navigate all stages of the property buying journey.