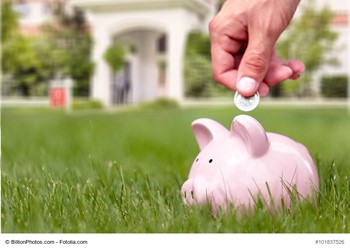 It's hard to overstate the importance of credit scores when it comes to buying a home. Along with your down payment, your credit score is a deciding factor of getting approved and securing a low interest rate.
Credit can be complicated. And, if you want to buy a home in the near future, it can seem daunting to try and increase your score while saving for a down payment.
However, it is possible to significantly increase your score in the months leading up to applying for a loan.
In today's post, we're going to talk about some ways to give your credit score a quick boost so that you can secure the best rate on your mortgage.
Should I focus on increasing my score or save for a down payment?
If you're planning on buying a home, you might be faced with a difficult decision: to pay off old debt or to save a larger down payment.
As a general rule, it's better to pay off smaller loans and debt before taking out larger loans. If you have multiple loans that you're paying off that are around the same balance, focus on whichever one has the highest interest rate.
If you have low-interest loans that you can easily afford to continue paying while you save, then it's often worth saving more for a down payment.
Remember that if you are able to save up 20% of your mortgage, you'll be able to avoid paying PMI (private mortgage insurance). This will save you quite a bit over the span of your loan.
Starting with no credit
If you've avoided loans and credit cards thus far in your life but want to save for a home, you might run into the issue of not having a credit history.
To confront this issue, it's often a good idea to open a credit card that has good rewards and use it for your everyday expenses like groceries. Then, set up the card to auto-pay the balance in full each month to avoid paying interest.
This method allows you to save money (you'd have to buy groceries and gas anyway) while building credit.
Correct credit report errors
Each of the main credit bureaus will have a slightly different method for calculating your credit score. Their information can also vary.
Each year, you're entitled to one free report from each of the main bureaus. Take advantage of these free reports. They're different from free credit checks that you can get from websites like Credit Karma because they're much more detailed.
Go through the report line by line and make sure there aren't any accounts you don't recognize. It is not uncommon for people to find out that a scammer or even a family member has taken out a line of credit in their name.
Avoid opening several new accounts
Our final tip for boosting your credit score is to avoid opening up multiple accounts in the 6 months leading up to your mortgage application.
Opening multiple accounts is a red flag to lenders. It can show that you might be in a time of financial hardship and can temporarily lower your score.