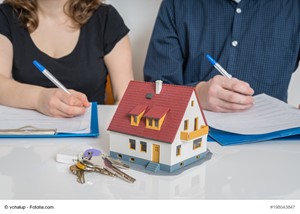 There is no one-size-fits-all plan to find and purchase a home. In some instances, a buyer instantly discovers a great residence at a budget-friendly price. Or, in other cases, it may take a buyer many weeks or months to find the perfect house.
Although the homebuying journey varies from person to person, there are several things that a buyer can do to simplify the property buying cycle. Now, let's take a look at three tips to help you quickly and effortlessly find your ideal residence.
1. Establish Homebuying Expectations
As a homebuyer, it is important not to get too high or too low during the property buying journey. If you establish realistic homebuying expectations, you should have a good idea about what to anticipate as you search for your dream house.
Oftentimes, it helps to put together homebuying criteria. Think about where you want to find your dream house, as well as the home features you want. With this information at your disposal, you can narrow your home search and accelerate the property buying journey.
2. Create a Homebuying Budget
Like most homebuyers, you probably have only a finite amount of money to spend on a new house. Fortunately, if you get pre-approved for a mortgage, you can enter the housing market with a budget in hand.
Banks and credit unions are happy to teach you about different types of mortgages. These financial institutions can provide insights into adjustable- and fixed-rate mortgage options and offer details about mortgage terms. Then, once you review all of your mortgage options, you can select a mortgage that complements your financial situation.
3. Hire a Real Estate Agent
You may want to pursue a house on your own, but this approach may prove to be problematic. A homebuyer who conducts a home search without expert assistance may miss out on the opportunity to find and buy a terrific house at an affordable price. Perhaps even worse, without housing market guidance, a buyer may wind up overpaying for a residence that fails to match his or her expectations.
If you want to achieve the optimal results during your quest for your ideal residence, you should hire a real estate agent. This housing market professional is ready to guide you along the homebuying journey and help you make informed property buying decisions.
A real estate agent will go the extra mile to make the homebuying cycle as simple as possible. He or she will teach you about the real estate market, learn about your homebuying goals and help you hone your house search. Plus, a real estate agent will keep you up to date about residences that fall within your price range and are located in your preferred cities and towns. And if you find a house that you want to buy, a real estate agent will help you craft a competitive offer to purchase this home.
Simplify the homebuying journey – use the aforementioned tips, and you'll be better equipped than ever before to enjoy a quick, stress-free property buying experience.