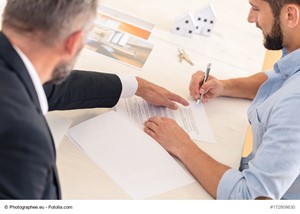 If you decide you're ready to purchase your dream house, you should submit a competitive homebuying proposal from the get-go. Otherwise, you could risk missing out on the opportunity to acquire your ideal residence.
Submitting an offer to purchase your ideal house that meets the expectations of a property seller can be simple. Now, let's take a look at three tips to help you craft a competitive offer to purchase your dream house.
1. Examine the Local Housing Market
The price of a home in a big city may prove to be much higher than the price of a comparable house in a small town. Much in the same vein, a housing market that features an abundance of sellers is likely to be far different from a market that includes many buyers. However, if you assess the local housing sector closely, you can identify real estate market patterns and trends and craft your homebuying proposal accordingly.
Oftentimes, it helps to look at the prices of recently sold houses in the city or town where you want to live. You also may want to find out how long these homes were available before they sold. That way, you can differentiate a buyer's market from a seller's one and put together a competitive offer to purchase based on the present's real estate sector's conditions.
2. Analyze a Home's Age and Condition
A brand-new home may prove to be more expensive than an older house that is in need of major repairs. Comparatively, a recently renovated house is likely to be a great choice for buyers who want to avoid property repairs, while a "fixer-upper" home may be a top option for those who are ready to tackle property repairs on their own.
As you analyze a home's age and condition, you should consider how much you are willing to pay for this residence. It sometimes helps to consider potential home upgrades and repairs that may need to be completed. And if you evaluate possible home improvement costs, you can account for these expenses in your offer to purchase.
3. Consult with a Real Estate Agent
A real estate agent is a homebuying expert, and his or her goal is to ensure you can acquire a great house at an affordable price. Thus, if you collaborate with a real estate agent, you can put together a competitive offer to purchase in no time at all.
Typically, a real estate agent will offer housing market insights that you may struggle to find elsewhere. And when you're ready to submit an offer to purchase your dream home, a real estate agent will help you craft a homebuying proposal that is sure to get a seller's attention. Plus, a real estate agent will negotiate with a seller's agent to help you get the best price on your ideal house.
Ready to submit an offer to purchase your dream home? Use the aforementioned tips, and you can put together a competitive homebuying proposal and quickly accomplish your homebuying aspirations.